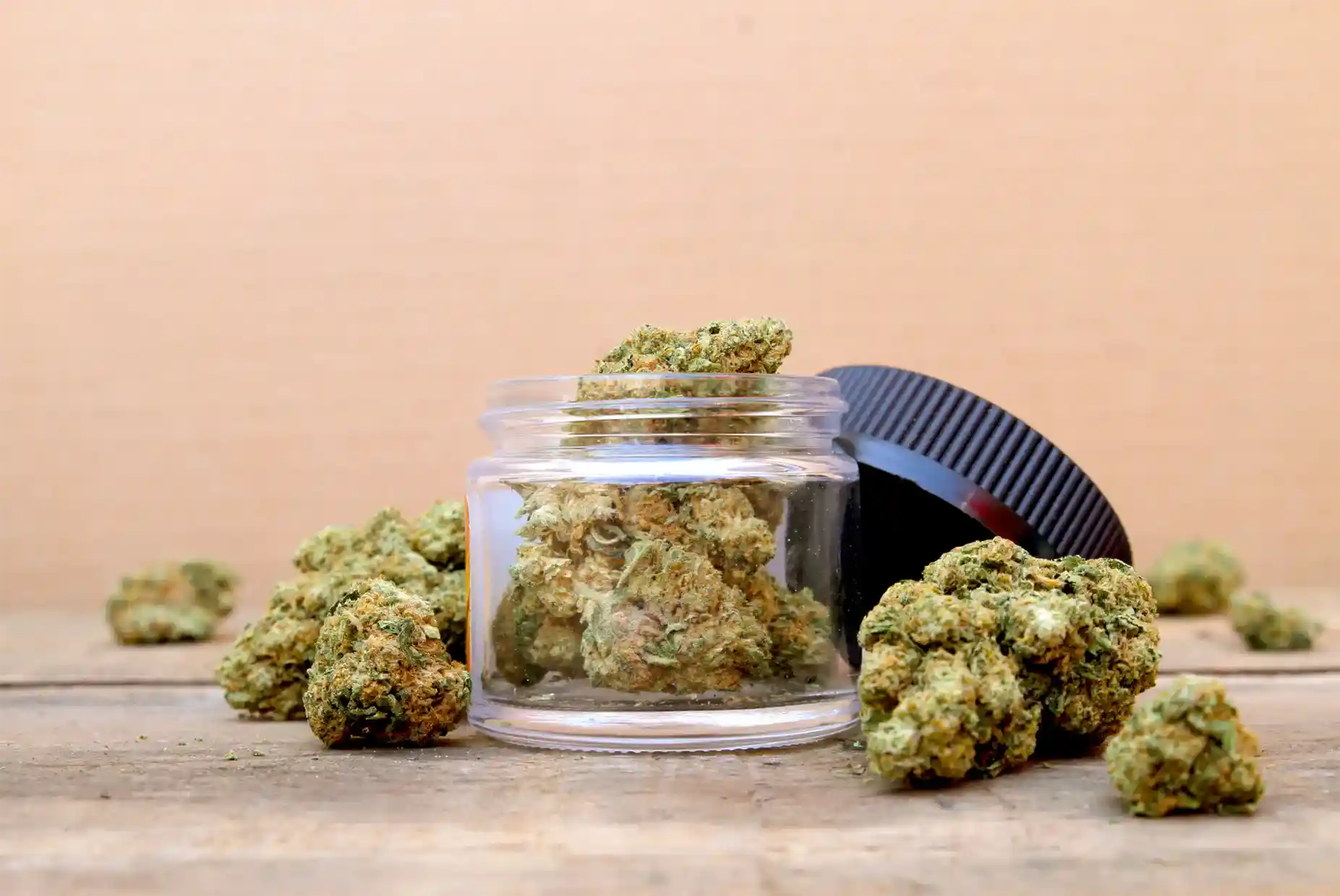 Is it your first trip to the dispensary and you have zero marijuana knowledge?
Sure, you can ask your budtender. But they will start throwing out these crazy words such as "indica" and "shatter." It's difficult for a beginner to gauge which strain of marijuana is best for them.
But here is where you start experimenting. And the best place to start is celebrity-endorsed marijuana strains.
Your favorite celebrity likely smokes weed and they probably have a favorite strain. Smoking your idol's favorite type of weed will make you feel like a celebrity.
Here are the 8 best weed strains, endorsed by celebrities.
1. Snoop Dogg
If there is one celebrity who is marijuana, it's Snoop Dogg. It's arguable that D-O-double G smokes more weed than anyone else in this world.
Snoop Doggy Dogg's devotion to marijuana goes beyond just smoking it; Snoop Dogg has his own media platform called Merry Jane and his own line of marijuana products called Leafs by Snoop.
But what marijuana strains does Snoop consume on his downtime? He has a few favorites. All Saints OG, Private Reserve OG, Amy Winehouse, Herijuana and Girl Scout Cookies top his list.
If these strains are too much to remember, remember this one word: indica.
Snoop prefers relaxing marijuana strains. The strains on his list are either indicas or indica-dominant hybrids. On a medicinal scale, these strains are best for insomnia and pain relief.
2. Tommy Chong
If someone is knighted as the king of marijuana, it will be Tommy Chong.
When the media was still hyping marijuana as a gateway drug, Tommy Chong was creating stoner movies for the stoners of America. And he hasn't stopped getting high since.
You would think Tommy Chong would have a favorite strain. He was asked this question multiple times in interviews and in fan AMAs. But it never seems like Chong can remember which marijuana strain is his favorite.
Instead, try strains from Chong's own brand, Chong's Choice. He carries three distinct strains: Durban Haze (sativa), Blue Dream (hybrid) and Grape Stomper (indica).
3. Action Bronson
The one celebrity who endorses dabbing is Action Bronson. He even states he stopped smoking marijuana flower and only sticks to dabs. Not surprisingly,
Action Bronson recommends a concentrate strain.
In case you don't know what concentrate is, concentrate is extracted cannabinoids. Concentrate is a liquid or waxy substance, unlike marijuana flower.
Concentrate is known for its potency. You also breathe in marijuana vapor instead of smoke, so it's easier for your lungs and throat.
The exact strain Action Bronson recommends is West Coast Cure Hardcore OG Shatter. But this concentrate isn't for beginners. This strain is renowned for being the most powerful concentrate on the market. One hit and you're done.
But if you're a seasoned concentrate consumer, you'll know this concentrate is top quality. You'll enjoy the sweet flavor and the powerful punch only one hit brings.
4. Joseph Gordon-Levitt
Out of all of the famous actors today, you would never think Joseph Gordon-Levitt is a stoner. But this guy actually smokes pot.
We all know this guy from rising as a child actor to emerging as one of the most successful actors of today.
He went from a good guy in 500 Days of Summer to playing intense roles in The Dark Knight. It's easy to be blinded by his acting skills, but Gordon-Levitt does enjoy a few tokes now and then.
Gordon-Levitt told Playboy he uses marijuana as a creative spark.
He said he can't name an exact strain, but he prefers sativas over indicas. If you want to use marijuana as your source of artistic inspiration, strains such as Jack Herer give you a mind-opening effect.
5. Ghostface Killah
You can't say legendary rappers without mentioning Ghostface Killah. The Wu-Tang founding member was a longtime cannabis consumer but stopped for ten years because of personal issues.
Today, he's back on the herb. He even has his own marijuana line called Wu-Goo.
He releases THC-heavy rosin, vape cartridges, and pre-rolls.
Ghostface has been featured by seed companies such as Devil's Harvest Seeds and repped sativa strains such as Shoreline.
Since Ghostface is a sativa user, his line produces energetic effects. He even claimed you "start skippin'" after taking a few drags.
6. Whoopi Goldberg
Did you know good ol' Whoopi is down with the cannabis? Now, she may or may not be opposed to the high effects; Whoopi is in the medical market.
Her brand, Whoopi and Maya, is targeted to women. She offers a variety of cannabis products to treat PMS symptoms. Women have different options when treating PMS cramps such as edibles, balms, and even a bath soak.
It's no surprise that Whoopi prefers a marijuana strain with medicinal benefits: Platinum OG.
This strain is an indica. It is euphoric but calming. It's used to treat a myriad of ailments; everything from anxiety to migraines.
7. Bob Marley
If we have to explain who Bob Marley is, you obviously haven't been around enough stoners.
Bob Marley is one of the most inspirational figures of our generation; he taught us with just a little weed and love in your hearts, that everything is going to be alright.
Unfortunately, the great Marley has passed, so we can't exactly call him up and ask him what his favorite marijuana strain is.
But his wife gives some insight. He has smoked just about every strain you could find in Jamaica. It's reported he was an avid consumer of the sativa strain Lamb's Bread, one of the most popular strains from Jamaica.
8. Redman
Marijuana legalization is making strides, which is a great thing. But there are plenty of dumb stoners who are careless; consuming extremely potent edibles in masses and even keeping them out for children to eat.
But the iconic rapper Redman is one of the celebrity figures behind creating FDA labels and warnings for safe cannabis consumption.
It's no surprise that Redman is a simple stoner; he told High Times he isn't into the dabbing culture and sticks to blunts.
But Redman did say he prefers a clear-headed sativa high. He didn't give any strain information, but Strawberry Cough but is good starter strain in that category.
Will You Try the Best Weed Strains That Celebrities Love?
From Redman to Tommy Chong, there are many celebrities who are seasoned cannabis users.
Naturally, they will know the best weed strains. If you're looking for a strain recommendation, take their advice. If these strains are good enough for a celeb, they're good enough for you.
Are you on a search for these celebrity-favorite strains in Vegas? Visit our dispensary.[/vc_column_text][/vc_column][/vc_row]