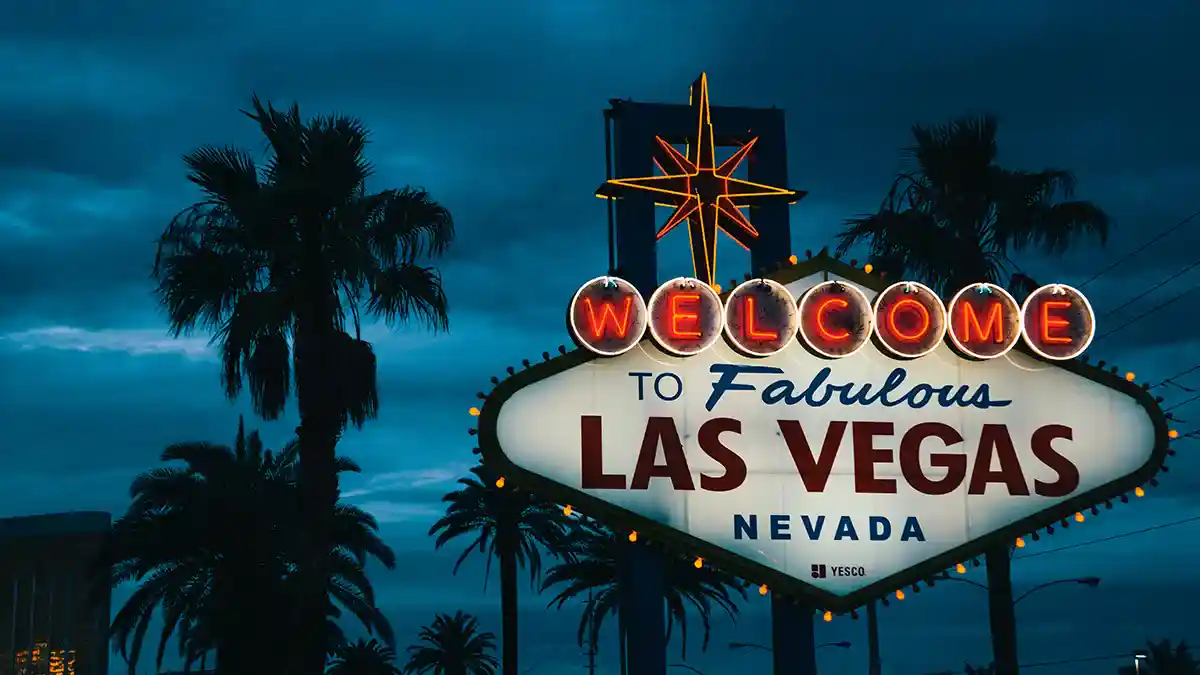 Wondering how to plan the ultimate Las Vegas cannabis getaway?
Sure, you can just show up without a plan and hope for the best. But if you really want to make the most of your Vegas time, you should plan ahead. Once you smoke up, you won't have to think about your next move – you'll already have the perfect roadmap.
In this guide, we'll give you all the information you need for a hazy Vegas weekend you'll always (mostly) remember. Keep reading before you go!
Why Choose Las Vegas Cannabis?
Sure, there are plenty of other hot destinations you could choose for your marijuana-laced getaway. What makes a Vegas weekend such a great choice?
You probably already know that Vegas has a lot to offer as a vacation spot, cannabis notwithstanding. However, with the addition of legal weed, the Sin City has blossomed into a capital of marijuana cultivation and sales.
According to the local pot laws, you can buy up to one ounce of cannabis flower, 3.5 grams extract, or 3,500 milligrams of edibles – in just one day. Unless you're a supremely heavy consumer, this will provide you with more than enough to keep you floating through the day.
You can buy cannabis right on the Strip, if you want, against the glitzy backdrop that made Vegas famous. Once you get high in a safe, private residence (public consumption is still illegal), your buzz will make everything the city has to offer that much more enjoyable.
Vegas is an adult playground, and what could make adult play more fun than a bit of intoxication? That's why we say Vegas is the top choice for a marijuana getaway. Now, let's take a look at all the things you can do while you're there.
1. Decide Where to Stay
Smoking in your hotel room isn't legal – it's not considered a private residence. Want to get high in the comfort of your lodgings? You do have some options.
You can rent a place from a private party instead. You'll get almost as close to Vegas's big attractions, have the option of smoking at "home," and you might even save some money instead of renting a hotel.
You'll find a few condo towers for rent, some of which are affiliated with or attached to the major casino hotels. There are also some private apartments that you can rent out for unique lodgings that have the flexibility you need for consumption.
To simplify your search, check out cannabistours.com – they have 420-friendly rooms that you can rent for just $100 per night and up. Budandbreakfast.com also lists cannabis-friendly places you can stay during your Las Vegas marijuana trip.
Or, for $195 a night, try the Palms Place penthouse, which you can walk to from three different dispensaries. It also has a spa, pool, hot tub, and sun deck!
2. Pick Your Dispensaries
Of course, you can just hit up the dispensaries closest to where you're staying. But with over 40 dispensaries in the city, why not make a curated list of the best ones to try?
If you're just getting into the world of marijuana, you might stick with one great shop so you don't get overwhelmed by the choices. If you're more experienced, you might read the reviews to find the shop with the selection you really want.
It helps to make a list before you go, so you know exactly what you plan to get and don't walk out with one of everything. Keep in mind that you can't legally transport cannabis products across state lines. What's bought in Vegas, stays in Vegas.
3. Order Delivery
If you're staying in a cannabis-friendly private residence, not a hotel, you can even get weed delivered right to your door. This will save you from needing travel time, and also reduce the wait – the most popular dispensaries have long lines.
Before you even leave home, you can place an order via phone or online, and have it arrive once you've checked in to your lodgings. The popular dispensary Essence delivers, while other distributors deliver products from a number of different dispensaries.
4. Try a Cannabis-Friendly Tour or Activity
If planning all your activities once you're high sounds daunting, try a curated cannabis tour instead. Vegas has plenty of different activities to choose from, but sometimes it helps to have someone else make the choice for you. Here are a few of the top ways to plan your Vegas cannabis trip.
Loopr
This app-based transportation system takes you where you need to go when you're high. The Loopr bus runs from 4 pm to midnight on Thursdays and Fridays, and 2 pm to midnight on weekends.
The bus will take you to the dispensary, as well as to other cannabis-friendly establishments you'd like to visit. Consume cannabis in style right there on the bus, which features music videos, laser light shows, and other multimedia entertainment. This "mobile lounge" isn't just transportation – it's an experience.
Highway Tours
For another way to see the city, try sightseeing in one of these luxury party buses.
Highway Tours is operated by a licensed grower, so they know their stuff. This guided sightseeing allows you to explore the top dispensaries and other cannabis-friendly locations. To take things up a notch, book a personalized tour that's created just for you instead.
Herbology Tours
If you love to learn, you'll enjoy the educational aspect of these cannabis entertainment tours. You'll get to use tour-exclusive discounts on cannabis products at stops along the way. You can also choose from tours that focus on beer (Buds and Brews), education (Herbology 101), or the VIP Tour.
Ready to Plan the Ultimate Las Vegas Trip?
Vegas is known for its hangovers, full of pain and regret. But the great thing about a Las Vegas cannabis vacation is that you can have a great time without making any seriously bad choices, and feel ready to start again the next day.
Whether your trip is cannabis-focused or you're just looking for a way to make your vacation more exciting, marijuana is the secret ingredient you need.
Ready to place your online cannabis order before you go? Check out our delivery service.