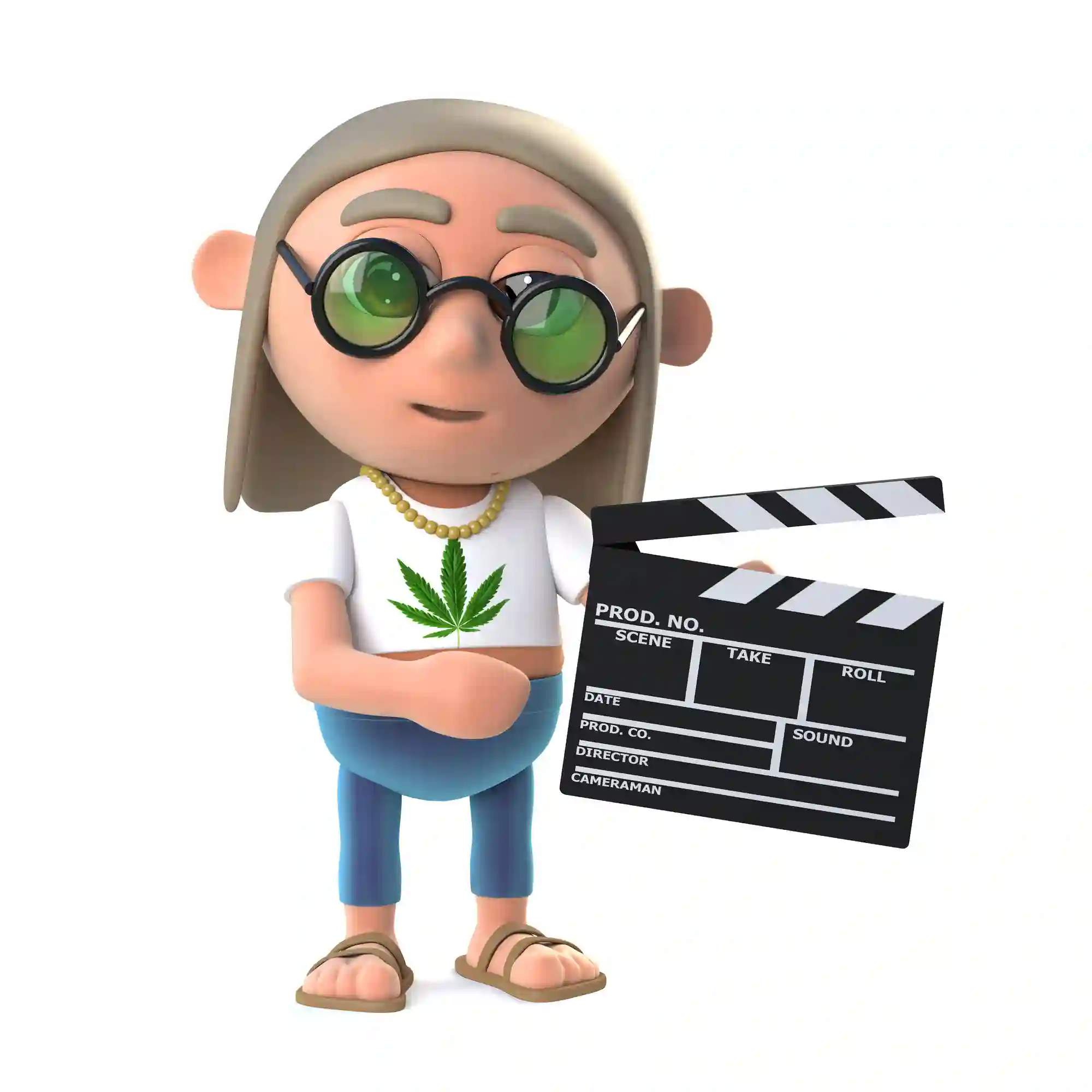 Who doesn't love to relax with a joint, a bowl of popcorn, and a stoner movie? Well, maybe your grandmother…
There are so many cannabis movies out there, it's become its own film genre!
Some stoner movies are better than others. But, of course, when you're stoned every movie seems a whole lot funnier.
Yes, stoner flicks are inherently silly. But, there are some genuinely great ones out there– ones you'll love whether you're stoned or not!
Looking for some great cannabis friendly movies to watch while you smoke? Read on for our picks of the top 10 films every weed enthusiast needs to see.
1. Reefer Madness (2005)
The original "Reefer Madness" was made in 1936. It was a pot propaganda film that was trying to scare kids away from drugs. The movie took on its own cult following.
Then in 2005, the film was readapted as a comedic musical movie.
It stars Kristen Belle from "Forgetting Sarah Marshall" and "Veronica Mars." Belle actually started her career doing musicals on Broadway.
"Reefer Madness" also stars Ana Gasteyer from "Saturday Night Live." It's an ensemble cast, so you'll probably recognize a few other famous faces too.
Many cannabis movies feel pretty similar to one another. This one is very tongue and cheek and different from any other movie in the genre.
2. Harold and Kumar Go to White Castle (2004)
You would definitely expect this film to be on any list of the top cannabis movies. Though there are plenty of sequels to this film, the original is the stoner classic.
The movie stars John Cho as Harold and Kal Penn as Kumar. While stoned, they see a commercial for White Castle hamburgers. They decide to go on a quest to find some.
But, what should have been an easy errand, ends up taking them on a long quest.
3. Smiley Face (2007)
There are very few stoner movies out there that feature a female protagonist. "Smiley Face" stars Anna Faris, and is one of the most underrated films in the genre. Many film critics say that it paved the way for hit shows like "Broad City."
The film follows Faris's character Jane through a day in her life.
Jane is a struggling actress who has a busy to-do list ahead of her. She starts her day with some weed, but then accidentally eats an entire batch of pot cupcakes. Suddenly, getting anything done is a lot harder, and high jinks ensue.
The film also stars John Krasinski of "The Office" and Adam Brody from "The OC."
4. Dazed and Confused (1993)
"Dazed and Confused" is a great stoner film, as well as a coming of age story. It also makes this list of great cannabis movies because it's so quotable.
The cast is a who's who of today's celebrities. For many, this was one of their first films. It includes Matthew McConaughey as one of the most memorable characters he's played to date.
5. How High (2001)
"How High" follows Method Man and Redman who are trying to get into college. They end up coming up with a great plan to ace their entrance exams:
"Study high, take the test high, get high scores."
Of course, the weed they smoke isn't just any weed. It's magical weed-infused with the ashes of their friend whose ghost helps them ace their test.
6. Pineapple Express (2008)
"Pineapple Express" is one of the best cannabis movies made by one of the most famous stoners– Seth Rogen.
This could easily be one of the funniest stoner movies on the list. It stars comedians like Danny McBride, James Franco and Craig Robinson.
The movie follows Franco and Rogen after they witness their dealer's boss murdering a competitor. They end up on the run from hitmen and corrupt cops.
7. Cheech and Chong's Up in Smoke (1978)
This film might be on your dad's list of his favorite cannabis movies!
All the Cheech and Chong movies are stoner classics. But, "Up in Smoke" is the movie that started it all.
In it, Tommy Chong is Anthony, a jobless drummer who is told by his parents to get a job by sundown. Instead, he hits the road and finds a new friend in fellow stoner Pedro, played by Cheech Marin.
8. Clerks (1994)
Any of the Kevin Smith movies qualify as great stoner movies. However, "Clerks" is the original.
It's a black and white indie comedy following a day in the life of a convenience store clerk. Made with only a $27,000 budget, this film launched Kevin Smith's career.
"Clerks" is also where we first meet Jay and Silent Bob. They co-star as two pot dealers who hang outside the convenience store.
9. Half Baked (1998)
"Half Baked" tells the story of a group of friends trying to get their friend out of jail. His crime? Accidentally killing a police horse by feeding it junk food.
The movie stars comedy legend Dave Chappelle, who also co-wrote the film. The other writer is Neal Brennan who would go on to become the co-creator of "The Chappelle Show."
With a team like that, you know this movie is going to be funny!
10. Super High Me (2008)
"Super High Me" is the only documentary to make this stoner movie list.
In it, comedian Doug Benson does a two-fold experiment. For 30 days he abstains from pot, and then smokes it non-stop for the next 30 days.
Also included in the film are interviews with people involved with the pro-cannabis movement. If you want to learn something about weed while you laugh, this movie is a good one for you.
Need Supplies to Watch All Those Cannabis Movies?
You can't watch a stoner film without partaking yourself!
Want to get some cannabis without leaving your house? Check out our menu of products, and contact us with any questions. You can arrange to have us deliver it right to your door.