Cannabis culture is thriving, and gifting marijuana-related presents has become an increasingly popular way to celebrate friends and family who share a love and appreciation for all things cannabis. Finding the perfect cannabis gift requires thoughtfulness and care—you want to make sure you pick something tailored to the recipient's specific tastes and preferences. In this blog, we'll explore the art of gifting within the cannabis community and unveil a selection of the most delightful cannabis gifts out there.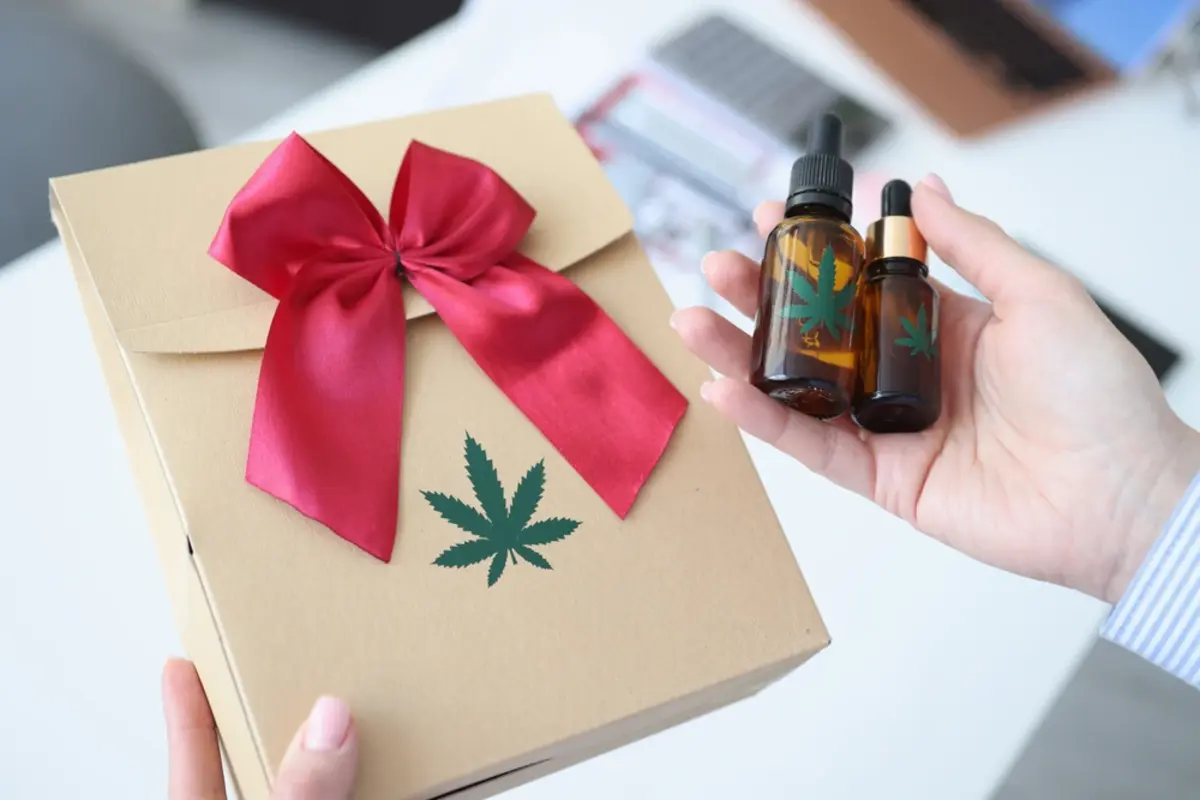 The Significance of Cannabis Gifting
Exchanging cannabis gifts has become a beloved tradition among cannabis aficionados. It not only shows that you understand and appreciate someone's cannabis lifestyle, but also provides an opportunity to help enhance their overall cannabis experience. Gifting high-quality cannabis products, innovative accessories and stylish paraphernalia fosters a sense of community and connection—it's a way to show you care about the details that elevate your loved one's enjoyment.
When you take the time to select a thoughtful gift, it demonstrates that you pay attention to the recipient's unique preferences. Tailoring cannabis gifts based on someone's favorite consumption methods, preferred strains, taste in design, and other personal specifics transforms the gifting experience into something special. The ​cannabis ​community ​is all about ​spreading good ​vibes, and gifting is ​one of the ​ultimate ​expressions of that ​ethos.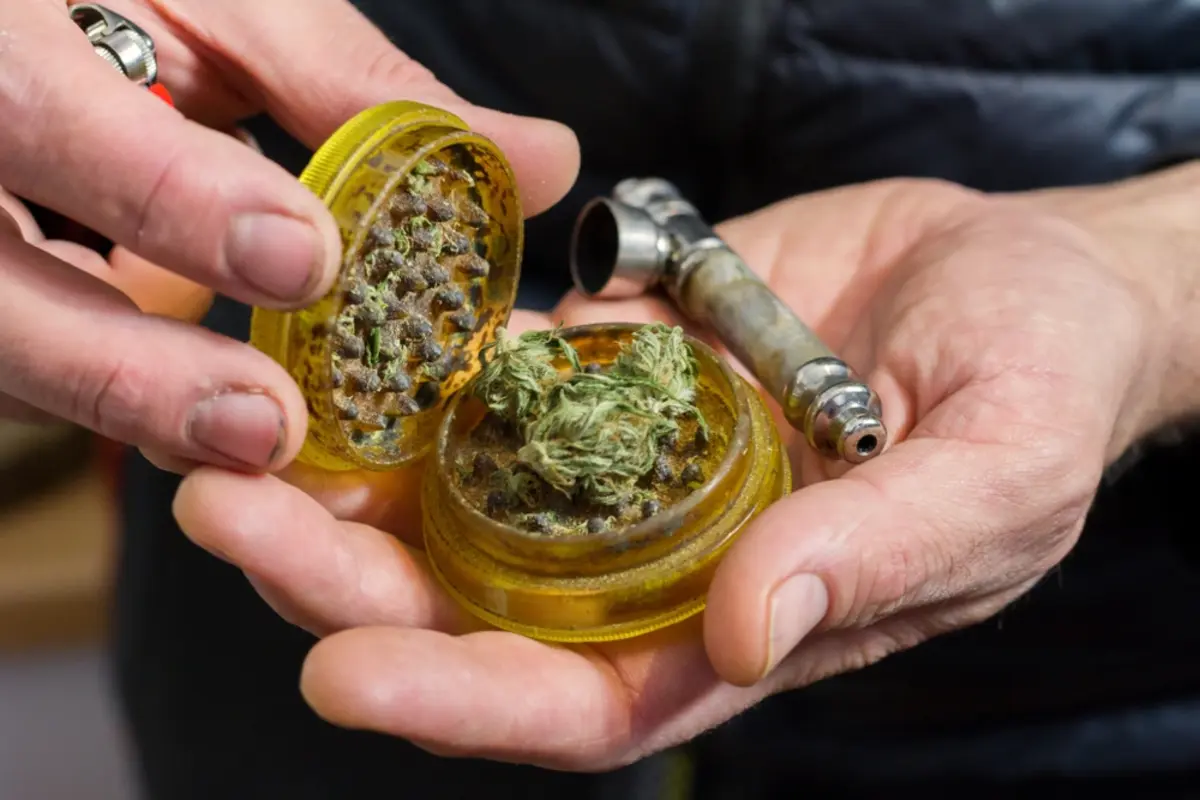 Top Cannabis Gifts for Cannabis Lovers
If you're ​struggling to ​come up with gift ​ideas for the ​cannabis lover in ​your life, we've ​curated a list of some of the best ​marijuana presents out there. From ​stylish accessories to top-shelf ​flower and ​edibles gift sets, here are ​our picks for ​cannabis gifts they'll be thrilled to receive:
Aesthetic smokers' accessories like rolling trays, stash boxes, and grinders from brands like GRAV and Higher Standards

Artistic glassware like bongs, pipes, and bubblers from talented local glassblowers

Samplers and gift baskets showcasing a variety of popular strains, edibles, vapes, and concentrates

Monthly subscription boxes delivering curated cannabis products and merchandise

Books like cookbooks, grow guides, and coffee table books celebrating marijuana culture

Unique apparel and home décor featuring artistic and subtle cannabis motifs

Personalized stash jars and lighters engraved with their name or favorite quote

All-inclusive getaway packages at cannabis-friendly destinations and retreats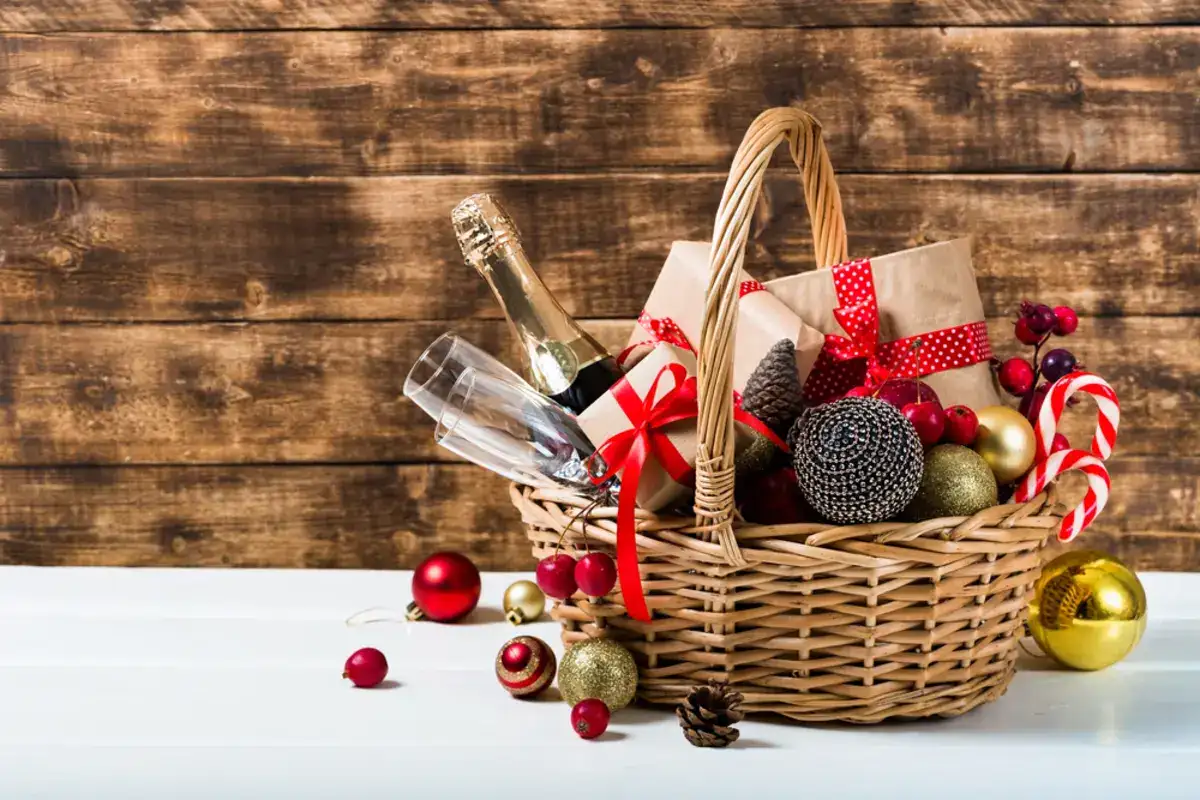 The Versatility of Cannabis Gift Baskets
Cannabis gift baskets offer one of the most versatile and customizable marijuana gift options. You can find pre-arranged gift baskets, or craft your own tailored basket suited to someone's specific preferences. Gift baskets allow you to sample an assortment of products in one packaged set.
Theme your cannabis gift basket around the recipient's favorite strains, consumption methods, or even cannabis subcultures. For example, make a gift basket showcasing top sativa strains and energizing products for the active stoner in your life. Or customize a gift box with different CBD topicals and edibles for a health-focused friend. You can also assemble an assortment of glass accessories and vape cartridges for the cannabis connoisseur who loves gadgets.
Gift baskets also come in a wide range of budgets – you can find both premium, top-shelf selections and more affordable variety packs. Whatever you include, a thoughtfully curated basket wrapped in cellophane or fabric makes for an enticing cannabis surprise.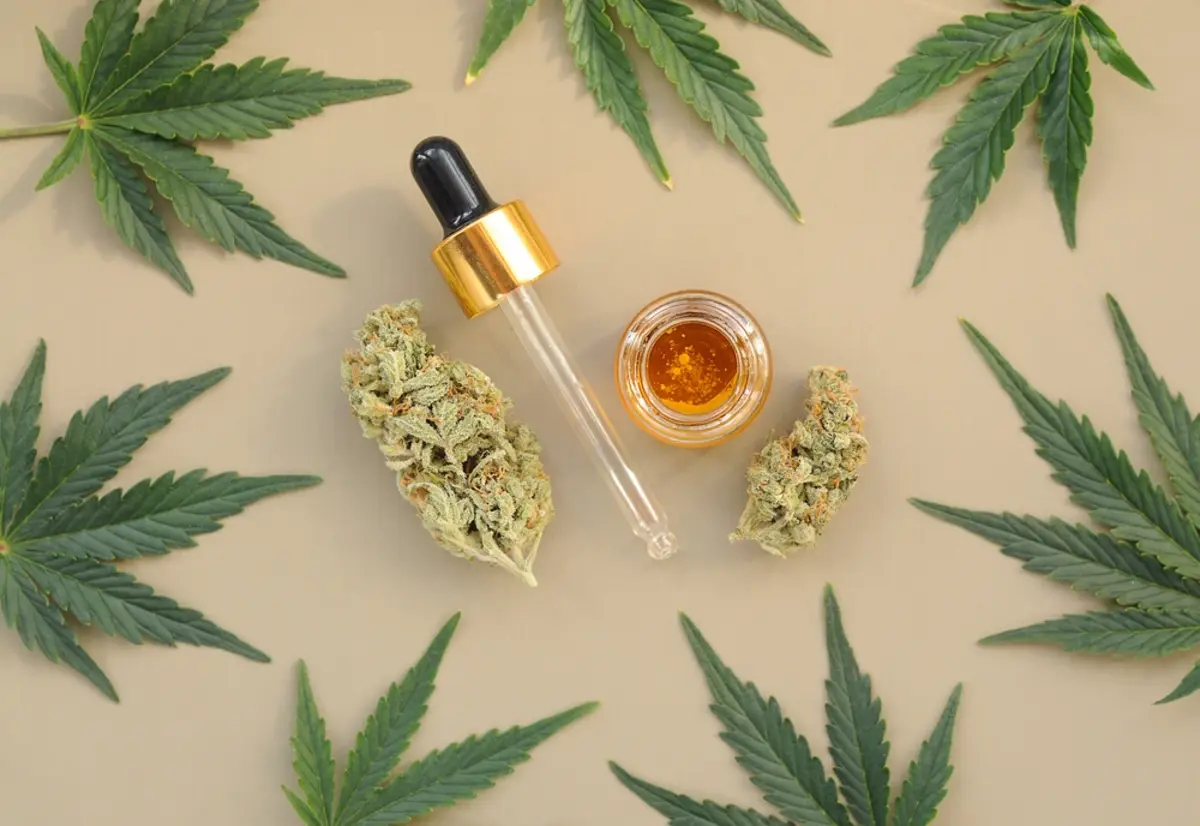 Elevating the Cannabis Experience with Marijuana Gift Sets
Marijuana gift sets take the guesswork out of shopping for cannabis lovers. These thoughtfully bundled packages combine multiple products centered around enhancing different aspects of the cannabis experience. Gift sets are a great option when you want a complete cannabis kit tailored for a specific purpose.
For the cannabis consumer who's always on the go, gift travel kits with stylish carrying cases stocked with joints, lighters, vapes and other portable essentials. For devoted dabbers, assemble a gift set with a premium dab rig, torch, concentrates and tools. You can also create a relaxation-focused set with calming indica strains, bath soaks, lotions and sleep masks.
Cannabis gift sets showcase new, quality products while also providing convenience and variety. And they often come neatly packaged in custom boxes or bags ready for gifting. With so many themes and products to choose from, a cannabis gift set has something for every type of cannabis lover.
Unique and Innovative Cannabis Gifts
For the especially creative cannabis enthusiast, consider an unexpected and innovative marijuana gift:
A record crate or storage box decked out with cannabis imagery makes a cool vessel for stashing their gear.

Cannabis-themed art prints and trippy tapestries bring good vibes to any smoke spot.

Coffee table books featuring stunning cannabis photography make artsy additions to their library.

For the fashion-forward friend, stylish tops and hoodies with artistic cannabis designs.

Innovative new smoking devices like levitating pipes, electric grinders, or multi-tools.

A stunning glass bong or pipe crafted into the shape of their favorite animal or object.

Marijuana yoga and meditation experiences to align their mind, body and spirit.

A plant growing kit with nutrients and seeds to try their hand at horticulture.
Outside-the-box cannabis gifts spark excitement and joy for the unconventional marijuana lover who has everything.
Personalize It!
You can transform any cannabis gift into something more meaningful by personalizing it. Add their name or initials to a customized lighter, stash jar, grinder or piece. Select strains specifically catered to their flavor preferences and cultivars they rave about. Include accessories in their favorite color palette. Print a photo of you two and frame it—they'll appreciate the personal touch.
If you want to get really creative, you could even get art commissioned featuring their likeness amidst cannabis motifs. The options are endless when you incorporate personal details that show how well you know their relationship with Marijuana.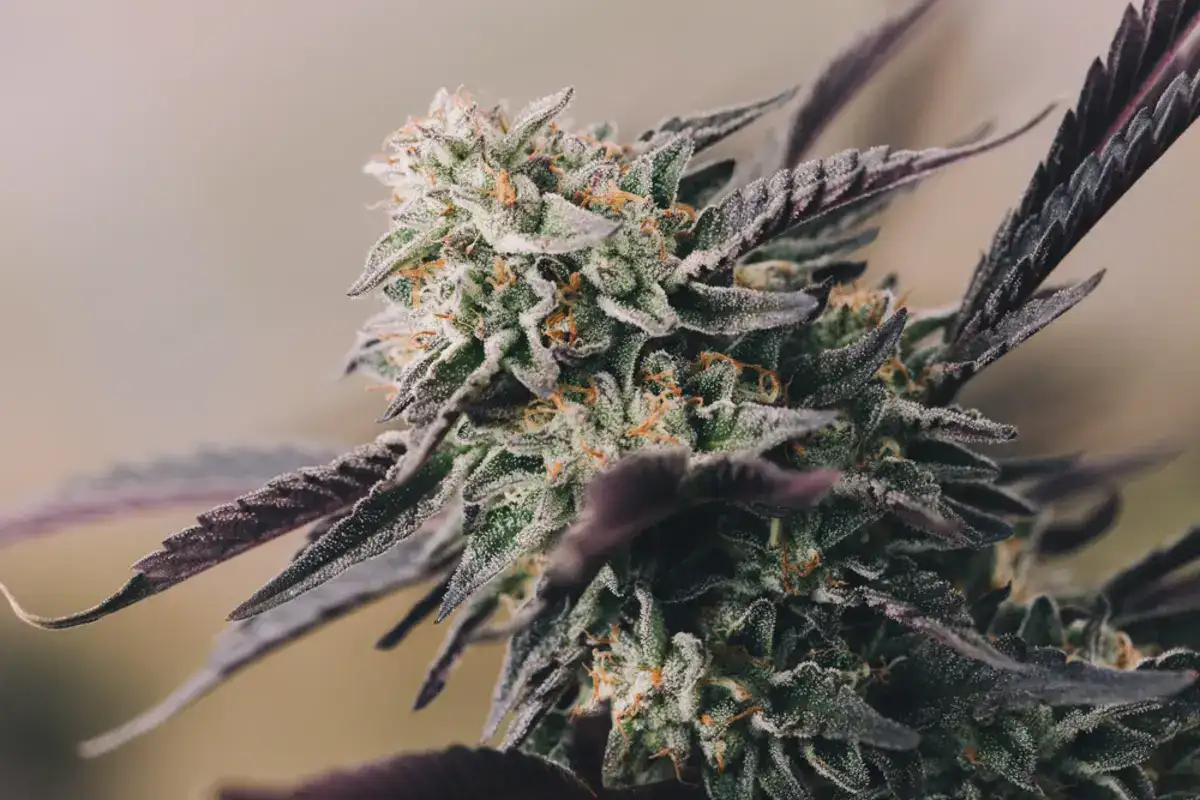 Online Cannabis Gift Resources
Looking for the perfect cannabis gifts but don't have dispensaries nearby? Plenty of online retailers offer top-notch cannabis gift ideas that can be conveniently shipped nationwide:
Leafly

: Leafly is a popular online resource that provides information on various cannabis strains, products, and dispensaries. They also have a marketplace where you can find a wide range of cannabis gifts.

Weedmaps

: Weedmaps is another comprehensive platform that offers information about local dispensaries, delivery services, and deals in your area.

Etsy

: Known for its handmade and unique items, Etsy has an extensive collection of cannabis-themed accessories such as custom-designed smoking pipes, artistic rolling trays, and personalized stash jars.

DopeBoo

: DopeBoo specializes in stylish glassware and smoking accessories for the modern cannabis enthusiast. From sleek bongs to innovative vaporizers, they offer high-quality products with an emphasis on design.

Cannabox

: Cannabox is a monthly subscription service that delivers curated boxes filled with cool cannabis-related items straight to your doorsteps. They offer themes like "420 essentials" or "stoner snacks," making it an exciting gift option for any cannabis connoisseur.

The Lux Brand

: The Lux Brand offers a range of luxury cannabis accessories, including high-end grinders, rolling papers, and storage solutions. Their products are crafted with attention to detail and are perfect for those looking for premium cannabis gifts.

Smoke Cartel

: Smoke Cartel is an online headshop that offers a vast selection of smoking accessories and glassware. They have everything from unique water pipes to dab rigs and offer worldwide shipping options.

Kush Groove

: Kush Groove is a lifestyle brand that celebrates the culture surrounding cannabis through apparel, accessories, and home goods. They offer stylish clothing items as well as cool cannabis-themed mugs or posters that make great gifts for any cannabis enthusiast.
Online cannabis gift shopping allows you to easily browse products and compare reviews before you buy. Remember to research each vendor's reviews, product variety, and shipping policies before making a purchase to ensure the best experience possible when shopping for your cannabis gift. With the right resources, you can find virtually any cannabis gift imaginable with just a few clicks!
In addition to the vendors mentioned, Inyo Fine Cannabis Dispensary also offers some fantastic cannabis accessories that can make for original cannabis gifts, like stylish vape batteries and premium stash cases. Be sure to check out the variety of creative finds available through our website. You can conveniently browse and order one-of-a-kind cannabis presents for delivery in Las Vegas when you shop Inyo.
Find the Perfect Cannabis Gift
Gifting cannabis products may seem complicated, but with so many creative options available, you can find the perfect cannabis gift to impress any cannabis lover. Show them how well you know their tastes by personalizing a themed gift basket, kit or unique accessory. Spark their curiosity and excitement with an innovative new smoking device or unexpected art piece. Or simply spoil them with a premium stash of their favorite flower, edibles and concentrates. Regardless of how you choose to celebrate the cannabis lifestyle, a thoughtful cannabis gift tailored to the recipient is sure to elevate their enjoyment and deepen your bond.