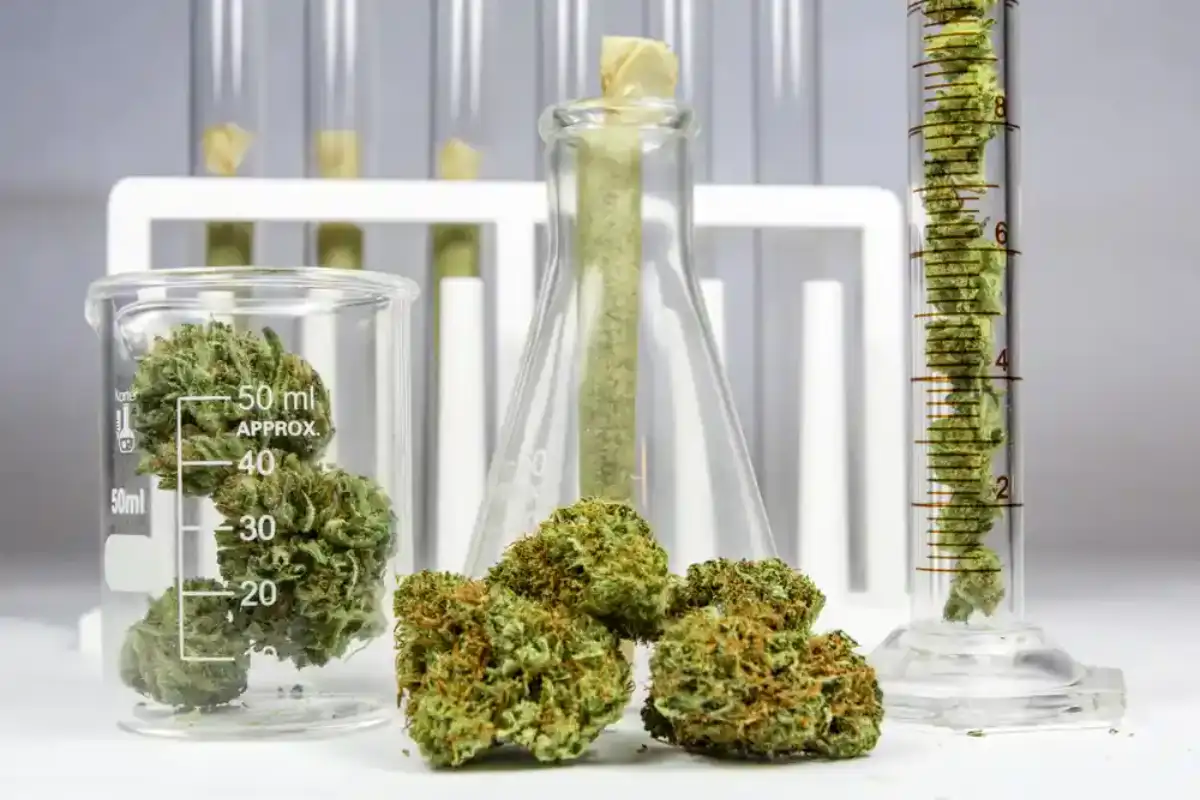 Using cannabis for medicinal purposes is now an approved method and growing in popularity. Whether you have just obtained your medical card or are exploring symptom solutions on your own, Inyo will always be proud to be your dispensary of choice. Our knowledgeable bud tenders are ready to discuss your needs and help you explore the entire inventory to find the perfect strain, flavor, strength, and delivery method that will best suit your desired experience.

Whether this is a quick chat or an official consultation, customers will find everything they need for both recreational and medicinal purposes. And we're right here on the Las Vegas Strip, making Inyo an ideal source even for out-of-state customers seeking personal remedies and party packs.
Not sure where to start on your medical cannabis journey? Here are six helpful tips when approaching a cannabis consultation.
1. Know What You Want – Or What You Don't Know
Some people come into their first medical marijuana dispensary consultation knowing exactly what they want. They know if they're looking for Indica vs Sativa, a strong or gentle strain, their favorite flavors, and which product-method they prefer. But not everyone is so confident – or pre-experienced. If you don't know where to start, acknowledging that is the best way to begin gathering information and learning about your own reactions and preferences to medical marijuana options.
2. Outline the Medical Marijuana Experience You Need
Define what you need from your marijuana experience. Are you looking for pain relief, soothing anxiety, reducing inflammation, or improving your appetite? For most, your desired cannabis experience is two-fold: what you medically need and what you most enjoy.
Start with your medical needs – those cannabis benefits that were discussed with your doctor when getting your medical marijuana card. This is a list you probably have already, and likely with a whole folder of supporting information. Share this with your budtender for the best possible results.
Next, define what you'd like. You may already know that you need to maintain your focus and require "daytime strains" or also want to use cannabis to improve your appetite, even if that's not your primary medical reason.
3. Consider Your Ideal Cannabis Methods
Think about the ways you'd most like to use cannabis. Some people love to smoke joints and keep a tin of pre-rolls with them. Some prefer the ease and simplicity of the occasional medicinal gummy or gentle marijuana lemonade, while others prefer capsules taken with their morning pills and vitamins.
Some know that smoking isn't an option for them, or that liquid edibles will be better than solids for medical reasons. Others simply want to avoid anything of a particular flavor, or are especially curious about trying a new method like vaping.
Tell your bud-tender your preferences, restrictions, and curiosities when it comes to cannabis methods.
4. Explain Likes/Dislikes from Past Marijuana Experiences
Have you tried cannabis before? If so, describe your reaction to your budtender during the dispensary consultation. Let them know what you liked most or disliked about each experience. This will help your consulting budtender pinpoint your preferences – even if you don't recognize the signals in yourself. For example, if you tried cannabis once and complained of harsh coughing, your budtender may suggest vaping which reduces the risk to your throat.
If you tried an edible and it was the best thing ever, your budtender can help you recreate that experience with the right edible treat.

5. Be Ready to Try New Things
If you are like most who have a brand new medical marijuana card, you may not yet know what you like best or what best treats your condition – and neither does your budtender. Your initial dispensary consultation will start you on a journey where you may try something new and it's perfect, or you may come back ready to try something else with greater insight.
Be ready to try new methods, strains, flavors, and usage tips from wise budtenders who have made a career of helping medical marijuana patients find the ideal balance of medical treatment and personal enjoyment.
6. Work Together to Learn Your Best Medical Marijuana Therapy Regimen
Here at Inyo, we know that the best way to help medical marijuana patients is to worth together. During your first Las Vegas dispensary consultation, team up with your budtender. Use a combination of feedback and teamwork to find the perfect cannabis regimen to help with your condition and increase your enjoyment of the cannabis experience.
Best Medical Marijuana Dispensary in Las Vegas
Inyo Fine Cannabis Dispensary is the leading dispensary for medical patients in Las Vegas. Please visit our medical menu to see our medical marijuana products and prices. We are located at 2520 S Maryland Pkwy Ste 2, Las Vegas, NV 89109 and we are open every day from 8 am to 12 am.