We've all been there. It's 2 am. You've enjoyed smoking some legal cannabis and you've suddenly got that persistent craving for food – and lots of it!
Well, you're in luck. After all, Las Vegas is a 24-hour city – it's the party place that never sleeps.
So, whether you've got the munchies for Mexican at midnight, or you're hankering for a loaded pizza at 4 am, Las Vegas has got you covered.
Ready to stuff your face? Here are the late-night food Las Vegas options: 24-hour style!
Born and Raised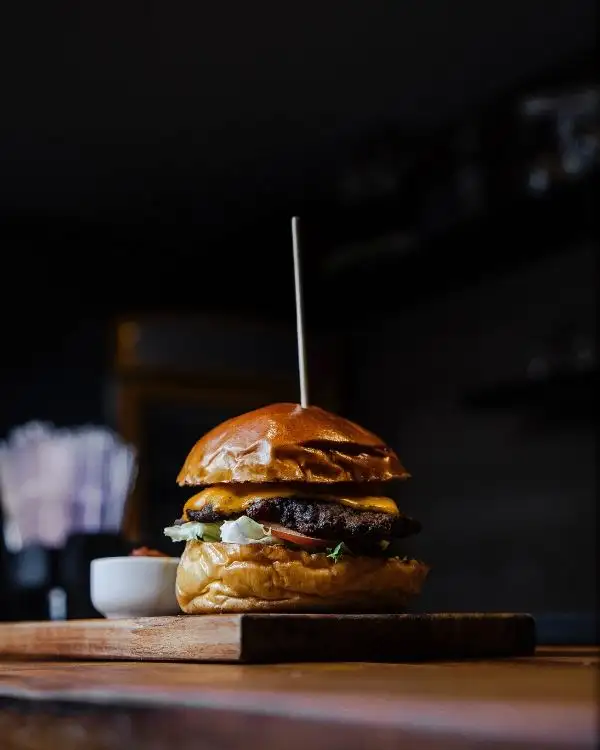 If your stomach's grumbling, the Born and Raised sports bar is the perfect option for 24-hour food.
Dishing up hearty servings of grub, expect to feed on the likes of fries smothered with blue cheese and hot sauce, tater tots heaped with lashings of beef and grilled onions, and pork cracklings coated in bacon and Cojita.
If you like to pick at sliders, Born and Raised offers over 18 types, so you'll be spoiled for choice. Cheer on your favorite sports team as you satisfy those food cravings!
El Dorado Cantina
Craving Mexican? Head to El Dorado Cantina for upscale dishes in a swanky setting featuring high leather booths and star-shaped lamps.
The tableside guacamole is a customer favorite, and you can't go wrong with the selection of tantalizing tacos. Don't miss the famous chips and salsa, either!
This Mexican restaurant caters to many dietary requirements too – whether you're vegetarian, vegan, or gluten-free, you can expect to leave satisfied. Plus, every single ingredient is organic so even if you head in at dark, you can still expect quality grub.
You can't miss it either – just keep an eye out for the Sapphire Gentleman's Club.
Grand Lux Café
Looking for 24-hour restaurants in Las Vegas that will cater to a group? Grand Lux Café dishes up cuisine from all over the world in plentiful portions, so if there's a bunch of you that can't decide on what to eat, this is a great option.
Found in The Venetian, Grand Lux Café keeps to the opulent theme that's prominent within its host. A mixed atmosphere of casual and upscale, both the food and décor represent the feeling of traveling through Europe with its essence of Italian trattorias and French bistros.
Expect the likes of Asian nachos, churro French toast, and fried chicken and waffles. How's that for a variety?
Peppermill
The famous 24-hour Peppermill restaurant has been featured in films such as Casino and Showgirls, as well as in CSI Las Vegas.
Decorated with neon lights, tones of purple features, and a fireside lounge with a flaming reflection pool, Peppermill dubs itself 'as Vegas as Vegas can get'.
It may even be Vegas' most popular late-night restaurant – which is saying a lot since there's a ton of competition.
If you've caught the munchies, Peppermill's ginormous portions are sure to satisfy those cravings. They're so large that tourists famously take photos of them to share on Instagram.
Expect the likes of huge omelets, chicken-fried steak, BBQ pork ribs, and strawberry shortcake on the menu. Basically, almost anything you fancy.
Don't forget to bring your to-go bag so you can enjoy those leftovers tomorrow!
Pho Kim Long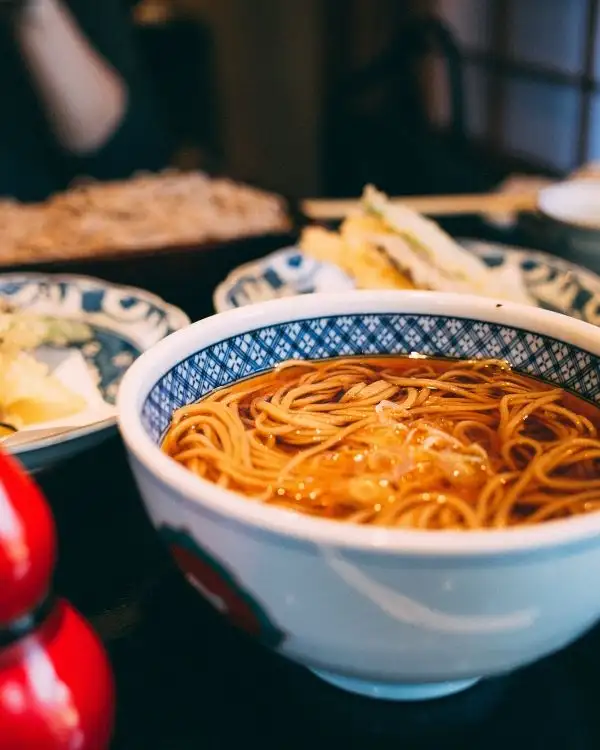 Sometimes, you just need noodles at 3 am. Head to Pho Kim Long in Chinatown if you fancy pho at any time – even in the wee hours of the night.
Don't be surprised if you must wait in line though, even if it is an ungodly hour! Pho Kim Long is so popular, that night owls flock to this local favorite when other restaurants in Chinatown close for the night.
Focusing on Chinese and Vietnamese food, popular options are the pho (of course), salt-and-pepper chicken wings, and the crab Rangoon. Oh, and don't forget the side order of fried egg rolls!
Falling asleep at the table? A potent Vietnamese coffee will perk you up until you crawl back into bed – whatever time that may be.
Siegel's 1941
Siegel's 1941 is named after the one and only notorious gangster Ben 'Bugsy' Siegel and the décor of the restaurant reflects this. Featuring giant black-and-white old school glamour photos of Bugsy, his paramour Virginia Hill, and other old Vegas icons, you'll feel like you're starring in a gangster movie.
If you're seeking 24-hour food Las Vegas, Siegel's 1941 is the place to head for all-day breakfast, hearty deli sandwiches, and a variety of stomach-satisfying burgers. This includes the 'Meyer Lanksy' served with pastrami and Swiss and the 'Lucky Luciano' dished up with marinara and mozzarella.
And if you have a passion for pasta, opt for a plate full of spaghetti or rigatoni.
Starboard Tack
We can all get strange cravings after smoking legal cannabis, but have you ever had a late-night hankering for oysters?
If you have, then Starboard Tack is the spot for you. Recently renovated and reopened by new owners, this Vegas favorite has been around since the '70s.
Now, it's known as a hip spot for jazzy cocktails, scrumptious food, and hip-swinging tunes.
Fill up on the likes of buffalo-sauce-loaded chicken wings, filling burgers, or fried rice if oysters don't tickle your fancy.
Find Your Late Night Food in Las Vegas
Whatever dish you're craving, there will be a late-night restaurant to help you beat those pesky munchies!