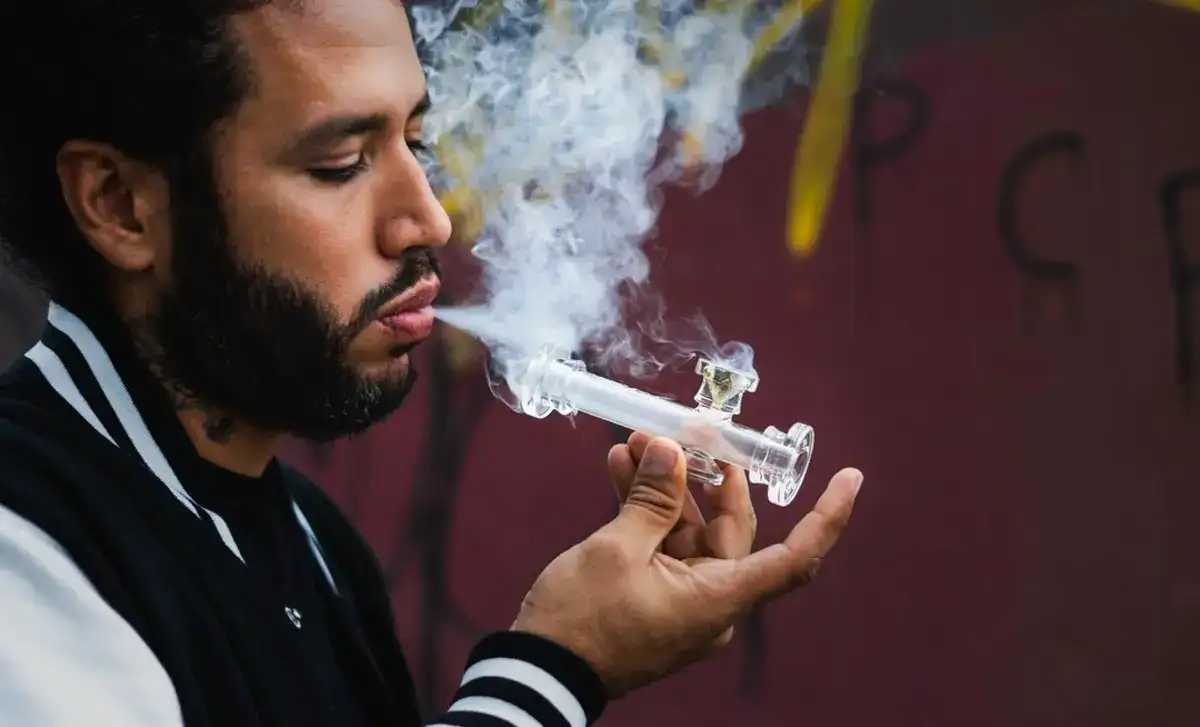 Going to Vegas with little knowledge about Sin City is not probably a good idea. If you are going for the purpose of a visit, or are thinking about settling, then you must be aware of the laws.
The most important part of Las Vegas life is its nightlife and the influence it brings. It isn't all fun and games in Vegas though.
Las Vegas has some very strict rules about weed. Can you smoke weed in Vegas?
The answer to this question is YES but with restrictions. This guide can help you in finding alternatives and staying on the right side of the law.
Is it Legal to Have Weed in Las Vegas?
Are you above 21? Do you have a valid government ID? If the answer to both the questions is "YES" then you can possess marijuana in Las Vegas. However, its consumption proves more difficult.
There are places where you can smoke marijuana in Las Vegas. These places allow you to consume marijuana but there are certain rules that you need to follow.
If you have been smoking weed publically then it is time to say it goodbye. It is legal to possess up to an ounce of Marijuana for personal use in Las Vegas.
There are certain limits and quantities that are determined by the government to enable people to use the product safely. Some of them are given below:
You can have hash or cannabis concentrate quantity up to 3.5 grams. This quantity on a single person is penalty free.
If you are 21 or above, having paraphernalia can lead to a penalty.
Anyone with a medical marijuana medical card, a valid one, can buy marijuana. The age limit is 18 or above.
There are a number of dispensaries and other systems at work in Vegas. Smoking weed in Vegas is no less than a challenge. If you are having a problem in finding weed then our delivery service can help you.
While it is legal to possess weed in Las Vegas, you can't actually smoke weed in most places. However, there are some discreet ways that can help you in smoking weed. To find more about it continue reading.
Places Where You Can Smoke Weed
Where can I smoke weed in Las Vegas?
The answer to this question is your private property. Smoking weed in Vegas comes with many difficulties and challenges. You have to find a private place or your own property in order to smoke weed.
Smoking weed in public places, federal land, or in a vehicle is prohibited. Casinos are also exempted from this list. Smoking weed in Las Vegas casinos can lead people to lose their gaming license and this is the reason that there are strict laws regarding it.
Read the guide to where you can legally consume marijuana in Las Vegas.
Can You Smoke Weed in Vegas Casinos?
Can you smoke weed in Vegas?
Yes, you can. Can you smoke in Casinos? NO!
You can go to a casino and play but there are certain rules that you need to abide by. Such rules include no smoking weed in a casino.
There are many casinos that keep the thrill alive and help you in making money, but none that allow the consumption of weed.
However, with this comes many strict rules. As public consumption of weed still is illegal in Vegas, casinos do not want to risk their gaming license.
Even if you have booked a room in a casino and it smells of weed, you will be charged. It can result in confiscation of your green card or guards can escort you out of the casino. You should never do these 30 things if you are in Las Vegas.
You can find weed-friendly hotels in Vegas but you need to ask them prior to booking to avoid any conflict.
Ways to Smoke Weed in Las Vegas
Though by law you are allowed to smoke weed in Vegas, there are some discreet ways that can give you some pleasure while you are enjoying in Vegas.
Consider cannabis friendly hotels: If you are going to Vegas then you might consider this option. You can ask the hotel if they allow smoking weed in Vegas.
You can smoke in a house: If you do not own a house in Vegas then you can ask your friend or acquaintance. Smoking weed on private property is not a crime.
Try dispensaries: This is most likely the best option. You can go to a dispensary and ask them. They usually ask you about the method you are comfortable with. They can give you a number of options and you can choose according to your requirements. Find out more about our dispensary here.
For medical purposes: If you consume weed for a medical purpose then you can purchase edibles or tinctures. This way no one would notice as it does not have a strong smell.
These are some of the discreet ways that can help you in consuming weed in Vegas. You need to be very careful due to the strict laws.
Final Thoughts
So you have all the answers you need to the 'Can you smoke weed in Vegas?' question, in order to prioritize your safety.
Avoid taking risks and do not indulge in means that can lead you to severe consequences. You need to make sure that you are consuming the right amount of the legal quantity and do not carry more than the legal quantity at any time.
If you're heading to Vegas, contact us for all your marijuana essentials.