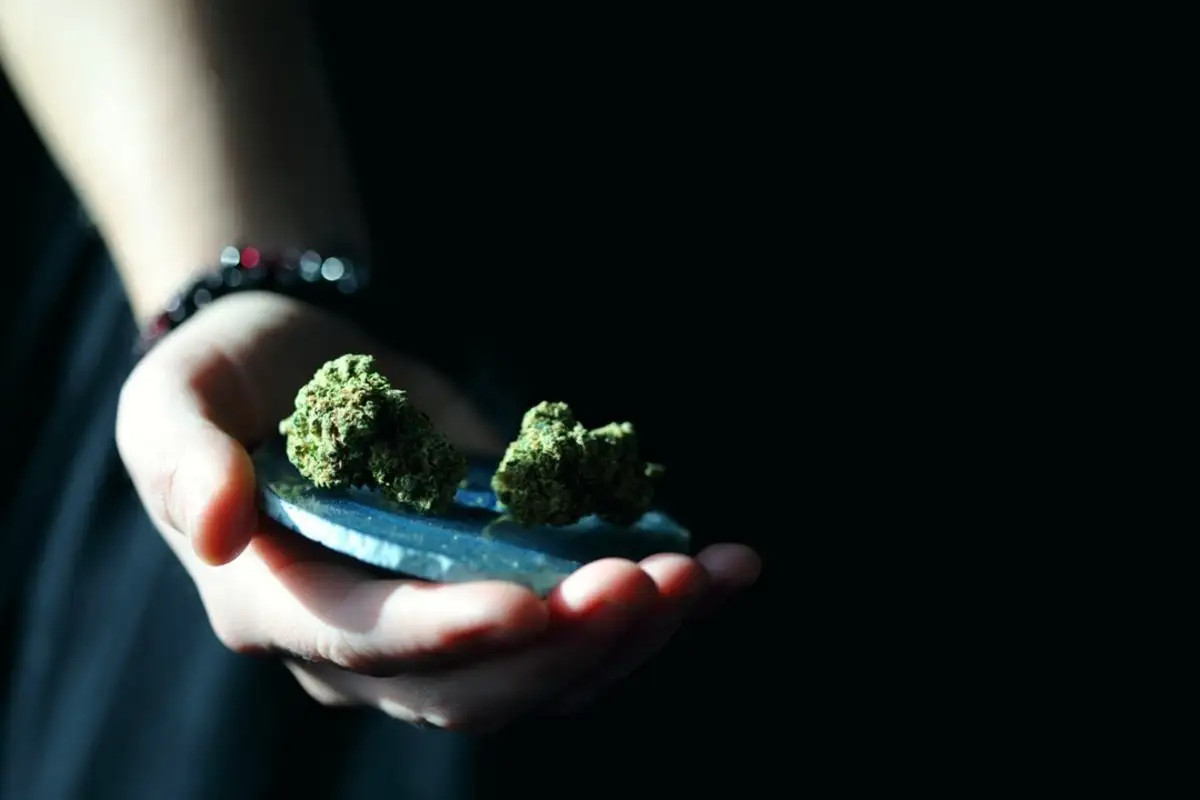 Sin City just got more sinful– recreational marijuana is legal in Las Vegas!
But this doesn't mean you can just light up a fat one at your favorite casino. You have to follow the legal guidelines or you may go home with a fine that could rival your gambling losses.
Lucky for you, we put together this handy-dandy guide for having a dope time in Las Vegas. So get ready to plan to ultimate stoner weekend — keep reading for our guide to the best 420-friendly places Las Vegas!
Marijuana laws in Vegas
Recreational marijuana is available to anyone over 21. All you need is a valid government issued ID or passport! And you can purchase up to an ounce of bud or an eighth of marijuana concentrates, like wax and oils.
While you may think anything goes in Sin City when it comes to lighting a joint that's not the case.
It's illegal to publicly smoke weed in Vegas. So that means no lighting up in the strip club and no toking at the casino.
Remember: What's smoked in Vegas stays in Vegas — leave your leftover pot before leaving for home.
Where to Smoke Weed in Vegas
Currently, there are no legal marijuana lounges, though it looks like some may be opening before the end of 2019. And many hotels ban smoking, especially casinos.
The only legal place to smoke is a private residence. This works out fine for Vegas natives, but it puts tourists in a bind.
Many tourists still discreetly consume cannabis on the strip in the form of edibles or vapes. But getting caught will cost you a $600 fine!
Opt for canna-friendly lodgings. Or book a party bus tour where they permit cannabis consumption.
Where to Buy Recreational Weed in Las Vegas
Las Vegas is full of excellent recreational dispensaries! There are even party bus tours of Vegas' most elite cannabis dispensaries.
These marijuana marketplaces offer everything from delicious gummies and baked edibles to potent tinctures and concentrates. And of course, beautiful bud!
Top 420 Friendly Places Las Vegas, Nevada
420 Friendly Lodging
Finding 420 friendly hotels is a challenge in Vegas. Legal restrictions on smoking in public places.
However, there are plenty of private residences eager to accommodate your stoner vacay. Airbnb is a great resource for weed-friendly homestay accommodations.
Make sure their listing says they are 420-friendly before booking. When in doubt, ask the host!
You can also check out Bud and Breakfast for stoner-friendly accommodations anywhere in the world — including Vegas of course.
Tours and Attractions
There are plenty of amazing stoner attractions for you to enjoy in Vegas. Check out our favorites!
1. Herbology Tours
If you're looking for an exciting and informative cannabis experience look no further than Herbology Tours.
Herbology Tours offers toking tourists a variety of cannabis-centered Las Vegas tours.
Maybe you think craft beers pair nicely with your mary jane. Try the Buds and Brews tour. You will get to bar hop to some of Vegas' finest bars while enjoying some of Vegas' finest bud between stops.
What could be better than that?
2. CannaBus
For the ultimate educational cannabis experience look no further than Cannabus. You will visit a cultivation facility and a production kitchen where they craft marijuana edibles and extracts. The tour also includes a demonstration of live glassblowing.
And of course, stops at some of Vegas' finest dispensaries.
Unfortunately, marijuana consumption is not permitted on CannaBus tours — yet! But, it's still an amazing look into a blossoming industry that elevates our lives.
3. Cannibination Cannabis Museum Tour
A stoner weekend in Vegas wouldn't be complete without a visit to the Cannibination Cannabis Museum.
Installation art meets trippy funhouse in Cannabition. Follow the marijuana journey from seed to harvest. And browse exhibits on the history and ritual of cannabis consumption.
Cannibination's goal is to document the culture and history of marijuana cultivation. And simultaneously, they are trying to recreate the sensations of smoking weed with their unique exhibits.
You can also rejoice in seeing rare cannabis memorabilia. Like the world's largest bong, which measures a whopping 24 feet!
4. Highway Tours
See the best Vegas high-lights with Highway Tour Las Vegas. Each Highway Private Tour is custom created for your unique interests. Just let the tour organizer know what you and your buds want to see and they will take care of all the planning.
Visit the finest dispensaries in Vegas. Then enjoy your new finds on their luxury party bus — pipes and bongs included!
Hit up Vegas hotspots on the strip. Or visit Area 51? Check out some fun activities like mini-golf?
Vegas is your high playground with Highway Tours.
5. Cultivating Spirits
Cultivating Spirits is a unique canna-culinary experience.
Cultivating Spiritsgive you everything you need to throw a marijuana-infused dinner party. They provided the chef, cannabis table pairings, their curated menu, and a trained cannabis sommelier.
Since public consumption is illegal in Vegas, Cultivating Spirits is an in-home dining experience. They visit you in the comfort of your home or 420 friendly rentals to create a one-of-a-kind meal.
Throughout the meal, your sommelier will be pairing Sin City's finest bud with their gourmet food to enhance the flavors of both.
6. 420 Tours Las Vegas
Begin and end your trip on a high note with 420 Tours. 420 Tours Las Vegas offers a unique cannabis experience, the Fly High Airport Transfer.
Start your trip in style and have 420 tours pick you up from your flight. Step out of the airport and into a luxury party bus where the first stop is an excellent dispensary.
Why waste any time? Get stoned as soon as you come!
When it's time to go home 420 Tour's cannabis-friendly party buses can drop you off. Travel in high style to the airport while you enjoy your last Sin City moments.
Plan the Perfect Stoner Getaway in Las Vegas
Getting high in Las Vegas is an experience like no other — smoking up enhances the sights, sounds, and flavors of your Vegas vacation.
Book your plane tickets, find your cannabis-friendly lodging, and hit up an awesome dispensary. 420 friendly places Las Vegas are waiting!