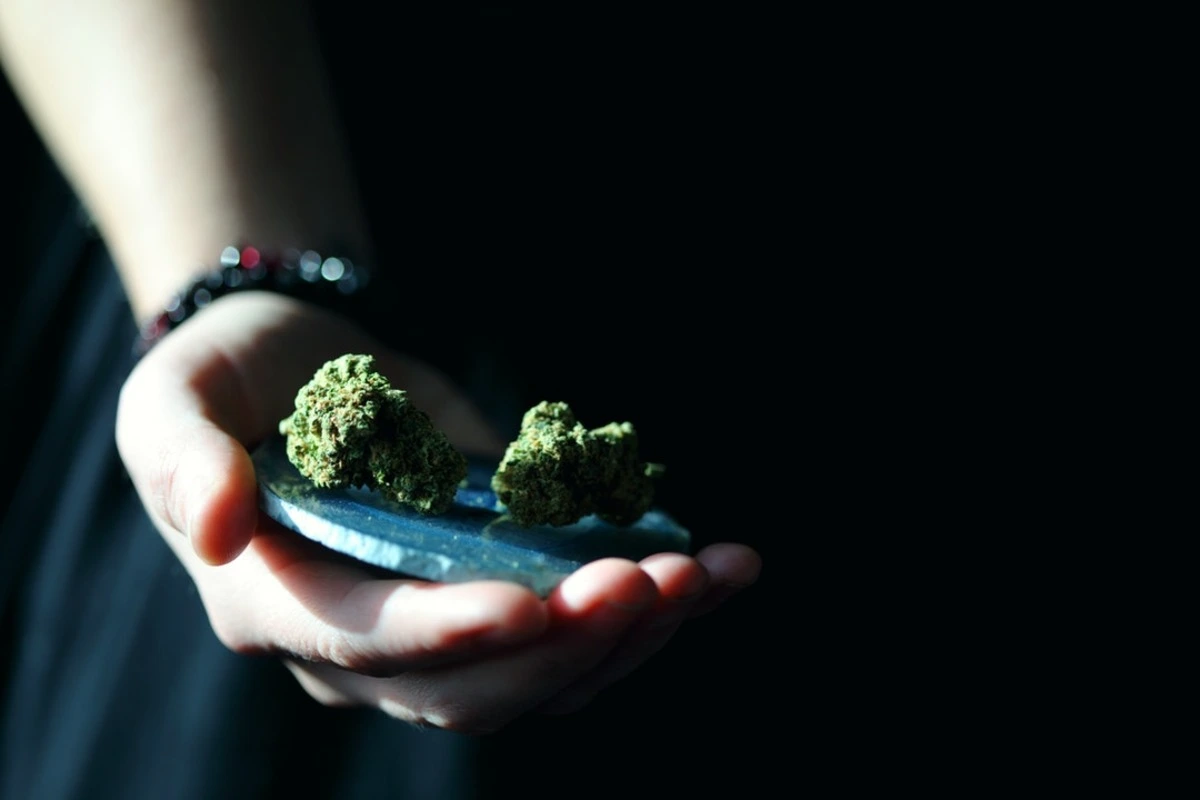 According to CNBC, the marijuana industry earned a whopping $10.4 billion last year. Yes, that's "b" for billion. CNBC also reports that a quarter-million jobs were created to ensure proper handling of marijuana plants. Investors are pouring their funds into the industry, making wise bets on its continued growth.
That means, if you have a love for the healing powers of cannabis and marijuana, you might want to consider turning that love into a full-time career. If you live in a state where medical or recreational marijuana is legal, you might consider working in a dispensary. If you have a propensity for the sciences, you could work in a laboratory somewhere.
Either way, this industry is opening up like a pair of floodgates and cannabis jobs are pouring out. Let's explore five positions. We'll begin in a dispensary and finish with the role of edible chef. Ready to dream your wildest dreams?
1. Budtender
Let's start with the face of the cannabis industry. A budtender is one of the first people you meet when you walk into a dispensary. As a budtender, you'll need to be well-versed in the numerous strains of cannabis.
With that knowledge in hand, you can go on to advise customers on the best strains for their needs. If you're a good listener and enjoy matching the right product with the right customer, then you'll be in the right role.
One of the most important elements of your knowledge will be an understanding of the different combinations and levels of CBD and/or THC in each product. These will affect people differently and require the right amounts for each of their individual needs.
Of course, it's no coincidence the title sounds like your neighborhood, friendly bartender. In many ways, this job is similar to that of a bartender or sommelier. Whether you're dispensing recreational or medical marijuana, you'll be mixing and matching the right elements to send everyone home happy.
2. Harvester
The role of a harvester or a cultivator is a nice, entry-level position. As a harvester, you'll be responsible for the removal of buds from the stems of marijuana plants. You'll also be trained to remove the largest, most appealing leaves from a bud.
You'll also be asked to complete these tasks with speed and precision. Part of the goal is to minimize waste. Once the buds have been selected, they'll be sorted and dried for sale at dispensaries. If the idea of taking an entry-level position at a restaurant or warehouse is less than appealing, you might consider this role.
A similar entry level role is that of a trimmer. Trimmers work in greenhouses or marijuana farms to gather and care for existing plants. This work is a bit more physical than harvesters or trimmers. But, if you enjoy gardening and like being out in the sun, this could be a great role for you.
3. Master Grower
Master Growers who manage large operations often enjoy a lucrative career. A master grower is responsible for plant nutrition, pest management, staffing, and more. You'd also be overseeing harvesters and trimmers, among many others.
From a technical standpoint, you'll also be required to work with local law enforcement and compliance officers. If you've ever studied botany or horticulture, this might be a nice career path for you.
At the end of the year, successful master growers often enjoy the fruits of a bountiful bonus. This is, of course, in addition to their annual salary. All that hard work, physical labor, management, and compliance can pay off handsomely.
4. Master Extractor
Master Extractors are some of the highest-paid professionals in the marijuana industry. If you love being in school, you might want to put yourself on track to earn a Ph.D. in biochemistry. You'll also need a little bit of engineering experience as well.
In this role, you'll safely extract oils and other concentrates from the marijuana plant. Very precise amounts of CBD and THC need to be harvested. In addition to all your scientific endeavors, you'll also have to oversee day-to-day operations within the lab, especially regarding compliance.
5. Edibles Chef
This is an exciting role if, instead of gardening, you love cooking. Many chefs these days are applying their skills to companies that manufacture edibles. If you have these skills, they'll extend beyond the basic gummy.
The oils that master extractors perfect can be infused into teas, chocolate, baked goods, and more. So, instead of whipping up another old fashioned tiramisu, you might create a chocolate cake infused with marijuana or CBD oil.
Cannabis Jobs for Everyone
As the marijuana market continues to boom, cannabis jobs are going to continue sprouting up. Marijuana and CBD dispensaries are being established all across the nation. That presents you with a unique opportunity to seek employment within these budding shops or adopt an entrepreneurial spirit and start your own.
And, don't forget all the "regular" jobs of the world will also apply to the industry. It requires the same marketing needs, graphic design needs, IT development, and more. So, you can easily translate your inherent skills into your love of cannabis.
If you're ever visiting Vegas, come on by and visit us on South Maryland. Or, if you're living the high life at one of the many Vegas resorts, we'll deliver your cannabis to you!
You can also order from us online and know you and your loved ones are receiving the highest quality products, delivered straight to your door. Some of our best sellers include key lime pie, cookie n' cream, and blue suede. We can't wait to meet you!