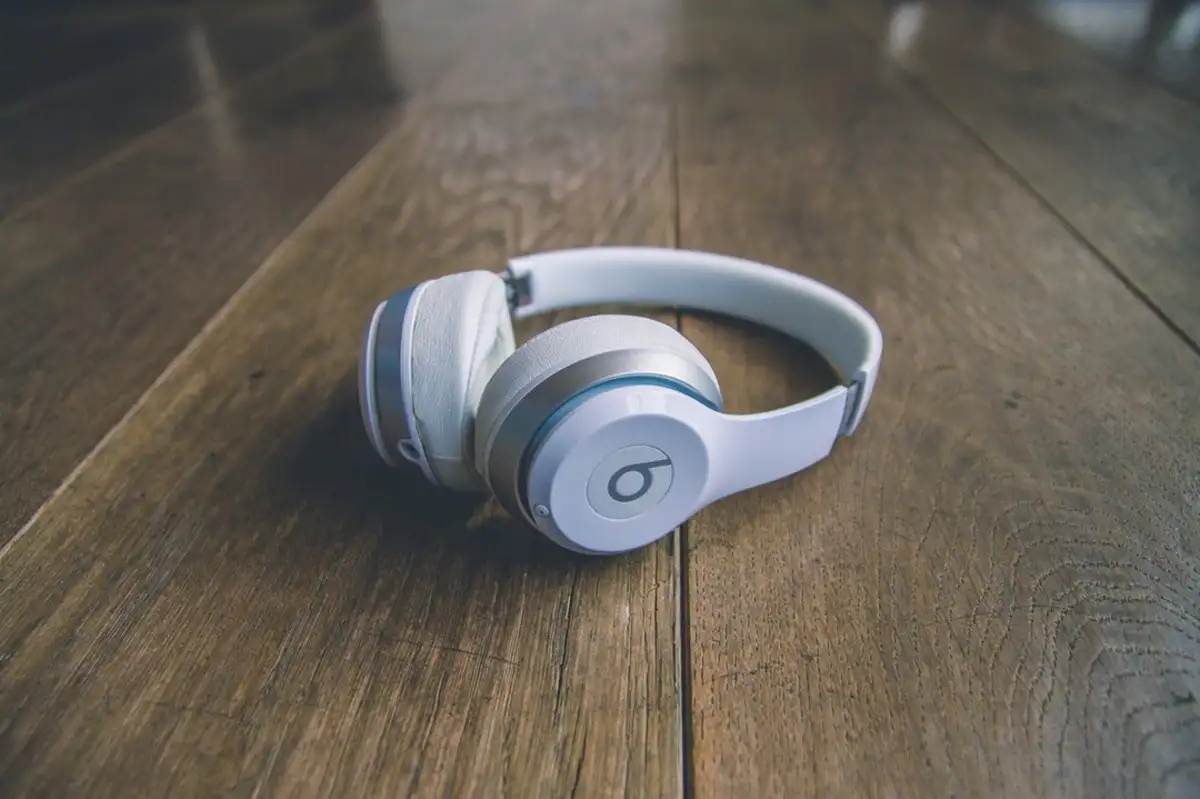 Are you looking to combine your love for cannabis with your love for music?
Today, close to 35 million American adults identify as regular cannabis users. It also happens that the majority of Americans also identify as music lovers. When we combine the two, it's no surprise that an awesome soundtrack usually accompanies an equally awesome pot session.
If you're looking to up the ante of your ultimate stoner music collection, this one's for you. We've narrowed down the choices to create the 13 best albums to listen to while high.
Let's turn up the volume and start rolling that paper!
1. Pink Floyd -The Dark Side of the Moon
When putting together the ultimate stoner playlist, it would be a mortal sin not to include Pink Floyd.
While their entire discography is bound to provide the perfect stoner tunes, we've narrowed it down to one choice album: The Dark Side of the Moon.
This album came out in 1973 and it's safe to say that stoners around the world have been rocking out to it ever since. The album combines extended instrumentals with psychedelic lyrics.
In turn, this creates the utmost perfect soundtrack for a day of kicking back, relaxing and enjoying your high.
2. Dave Matthew's Band -Crash
There's a reason that Crash is Dave Matthew's Band's best selling album. It's simply beautiful and the songs blend together seamlessly to form a soundtrack that you can listen to forever.
If you're looking for a little inspiration for this album, start by listening to "Two Step". The elongated instrumentals and David Matthew's voice blend together beautifully for five minutes of one of the most worthy songs for listening to while stoned.
3. Beach House -Devotion
If you're in the mood for a largely instrumental, easy-listening album, look no further than Devotion by Beach House.
This album was released in 2008 and carries groovy, happy-go-lucky instrumentals that are paired with smooth lyrics. It's romantic, obscure and incredibly easy to enjoy on repeat.
This should be your go-to album for a joyful and relaxing cannabis session. We're pairing this soundtrack with a simple, relaxing indica strain.
4. Black Sabbath -Paranoid
If you're feeling slightly under the weather or looking for the perfect soundtrack for a rainy smoke session, look no further than Paranoid.
Paranoid by Black Sabbath was reportedly written while Ozzy Osbourne was experimenting with various drugs and spending much of his time high as a kite.
While it's technically heavy metal, the soundtrack still finds a way to be oddly relaxing and suitable for a less than ideal day. This is surely the perfect background noise to those days that just don't seem to make any sense.
5. Dr. Dre -The Chronic
Any long time stoner and music enthusiast is well aware that Dr. Dre is going to be making an appearance in this stoner-inspired playlist.
The Chronic, Dr. Dre's debut studio album, goes all the way back into the early nineties. It also features another important figure in the world of cannabis -Snoop Doggy Dog.
It doesn't take long to realize that the entire album is devoted to cannabis in general. This is regarded as one of the most important hip hop albums ever and is perfectly accompanied by almost any type of high.
6. The Beatles -Rubber Soul
Today, each and every Beatles fan is well aware of when The Beatles famously experimented with pot with Bob Dylan in 1964.
As a result, Rubber Soul was officially born. This is considered to be their "pot album" before experimenting further with acid. As a result, the album is groovy, experimental and full of wanderlust.
This is a happy-go-lucky album that is fitting for a high energy sativa strain and a group of friends.
7. The Doors -LA Woman
This album perfectly combines the blues with classic rock. The result is an album that is upbeat and cheerful yet perfectly relaxing.
This makes it the perfect fit for either an indica or a sativa strain of your favorite cannabis. This album is also a special tribute to lead vocalist Jim Morrison as he passed away only months after the album was released.
8. Radiohead -Pablo Honey
You know when you're in search of that one album that is perfectly going to match your not-so-great mood?
Pablo Honey is our go-to album for those inevitable down days. If you're feeling lonely and opting for a smoke session, this album is going to be your most solid companion.
It's downcast yet incredibly beautiful and makes for a simple all-day lounging marathon.
9. Bob Marley and The Wailers -Legend
Of course, what would any stoner-inspired playlist be without the legend himself?
There's a reason that Bob Marley is so naturally connected to the world of cannabis. Of course, Bob was a cannabis enthusiast himself. But, perhaps even more important, his music is the perfect means of enjoying and exploring new highs.
This album is warm, groovy and naturally evokes an easygoing, happy atmosphere. This is a soundtrack that is perfectly fit for a tight-knit group of friends celebrating life with their favorite cannabis strain.
10. Leon Bridges -Coming Home
Looking to experiment with a slightly different, stoner-inspired album?
We present to you "Coming Home" by Leon Bridges. This is Leon's first studio album and it's safe to say that he knocked it out of the park with this one.
While some songs may feel gloomy, others are soulful, smooth and certainly worthwhile of a dance or two. The result is a perfectly balanced album that will accompany any type of cannabis strain.
11. Van Morrison -Moondance
When you're in search of a romantic, groovy album, you're going to want to turn your attention to Van Morrison.
Moondance, in particular, is an easygoing album that is perfectly suitable for a stoner marathon with your lover. The songs are passionate, loving and still groovy enough to suit your smoke-infused Saturday night.
12. Neil Young -Harvest
For this next one, we're turning to Canadian legend, Neil Young. Harvest is very simply a pleasurable album to treat yourself to when you're feeling especially high and looking to chill out.
This isn't necessary a blow-your-mind album with bizarre instrumentals. Instead, it's a simple, beautiful album where each song blends seamlessly into one another.
If you've smoked enough, you're not likely to notice when the album finalizes and begins playing again.
13. Led Zeppelin -Physical Graffiti
Last, but certainly not least, we're toasting to Led Zeppelin and their sixth studio album -Physical Graffiti. This album is viewed as one of Led Zeppelin's best albums by critics and also happens to be a flawless soundtrack for a serious stoner marathon.
One of the most dominating reasons that Physical Graffiti being for a stoner marathon has to do with its length. This album features over eighty minutes of solid tunes that flow into one another oh-so-seamlessly.
This means you can throw this record, kick back and relax and close your eyes.
The Best of the Best Stoner Music
Are you looking for the best soundtracks to accompany your stoner music marathons?
With a more lenient attitude amongst citizens and ever-changing laws, cannabis use is becoming more normalized in American society. In fact, ten states have legalized cannabis for recreational use for those over the age of twenty-one.
With this, we can look forward to minimizing the stigma associated with cannabis use and moving toward a more acceptable future! If you're in need of replenishing your collection, be sure to shop our menu here.