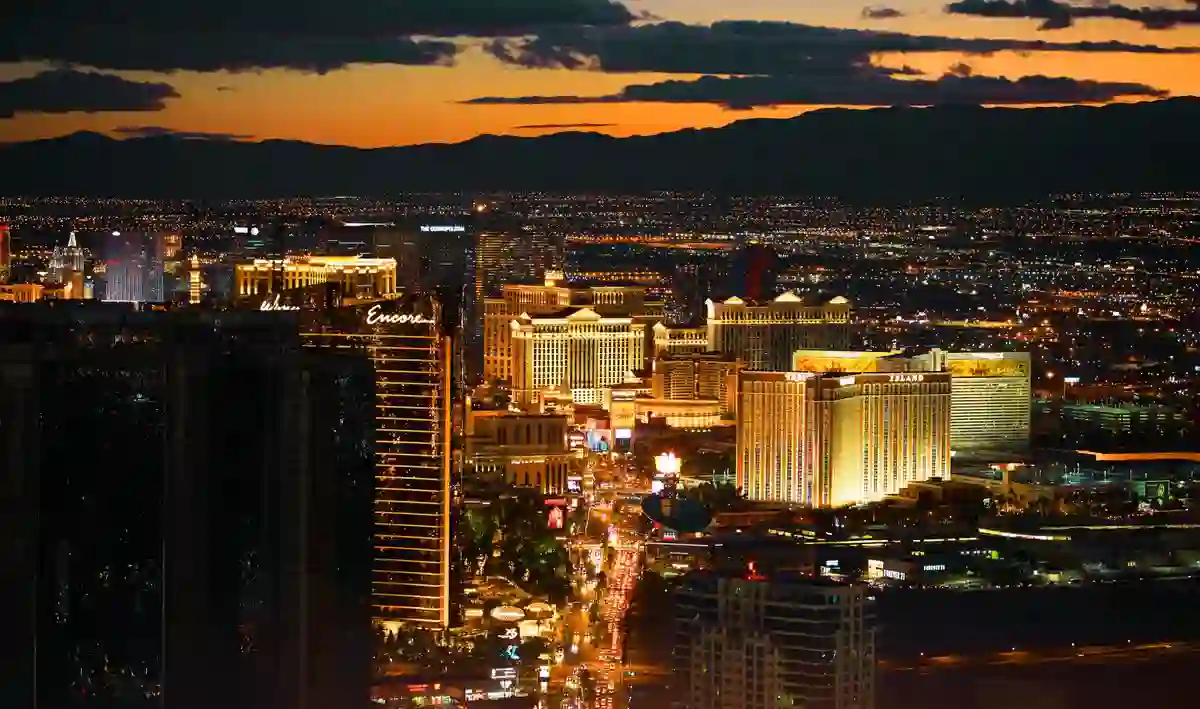 Hope you brought your appetite for this one…
Feelings of euphoria and an increased appetite are the first noticeable effects of marijuana.
The city of sin has no shortage of delicious food options to inspire hunger and excitement. If planning to get stoned before your meal, go for an all-you-can-eat restaurant.
This way you can stuff your face in public without anyone judging or caring if you go up for seconds, thirds, or eighths. You'll also get more bang for your buck with endless cuisine types and dishes.
Here are the best buffets in Las Vegas to hit up right after you hit that bowl.
The Science Behind a Stoner's Appetite
Ever wonder why we get the munchies when smoking marijuana?
Here's a little science lesson for you. Marijuana sends signals to your brain, telling it that it's hungry, even when your stomach is full.
The THC found in also cannabis tells your hypothalamus that food tastes better. This encourages you to eat even more.
Now that you've worked up an appetite, on to the best buffets!
1. Wicked Spoon
If looking for the best vegas buffet, look no further than the Wicked Spoon. You'll find it located at the luxury hotel property, The Cosmopolitan.
It's an all-you-can-eat food hall in a refined space. The decor is elegant yet whimsical. It's a great atmosphere to be in when feeling the magical effects of cannabis.
Looking for a side of glitz and glamor with your giant plate of pancakes and bacon? The Wicked Spoon has got a menu selection sure to satisfy all your food cravings.
Fill your plate with sushi, meats and cheeses, and Asian noodle dishes. They appeal to cannabis users with comfort food, such as pizza and angry mac and cheese. They also have in-house butchers who make a mean prime rib and meatballs.
The Spoon even has healthy options if you can resist the temptation. Try the tofu, homemade granola, and a huge range of salads.
It even has an add-on for bottomless mimosas. Or you can enjoy endless bloody marys, wine, or select drafts. The extra $15 is well worth it.
Here's a tip: Ingest an edible right before you enter the building. You're going to have to wait in a long line for a table. By the time you get a table, the munchies will have started kicking in.
Or you may be able to skip to the head of the line for some extra cash. It's a VIP perk, kind of like Disney's FastPass.
2. Bacchanal Buffet
This buffet is a must when visiting Ceasar's Palace.
Everything is fresh and flavorful, with over 500 dishes to choose from. There are always daily specials when you're in the mood to try something new.
The buffet features open kitchens and offers different dining room themes. You can sit among the sea, air, or woods. Bacchanal knows seafood, with tons of oysters, crab legs, lobster, and ceviche.
They also have standard snacks like french fries, pizza, and sandwiches. Indulge in their desert stations, where you can create your own crepes or a souffle. Or save room for their decadent chocolate lava cake.
It's the place to go after you wake and bake. Here's what to expect from the best brunch buffet in Las Vegas:
Chicken and waffles
Red velvet pancakes
Donuts
French toast
Bagels and lox
Make-your-own omelets station
Impatient stoner tip: Use their kiosks to put your name on the list for a table. The restaurant will shoot you a text when your table is ready, It seats 600 people so you won't have to wait too long.
3. The Buffet
Its name is easy to remember, even when stoned out of your mind.
Located within the famous walls of The Bellagio, The Buffet features global cuisine. They even have a caviar station that includes Ikura, and Tobiko. Pair it with house-crafted blinis for a real treat.
Their sushi bar is well stocked, including fresh ahi tuna cones. Or go for an oven-baked pizza with all the toppings you want.
It's the best all you can eat buffet in Vegas for meat lovers. They have mouth-watering barbeque ribs or more exotic choices like wild boar and lamb sausage.
For a unique dining experience, you can even grab a seat at the chef's table. You'll be up close to all the cooking action.
The Bellagio's buffet is not to get confused with Aria's Buffet, which is also amazing. Aria's has homemade naan to pair with authentic Indian cuisine. When you're finished eating take a dip in their trendy pool or lounge at the cabana.
4. Studio B
This local hotspot tops the list for best affordable buffet in Las Vegas. To get your mouth watering while you wait, they even show live cooking demos.
Locals love it for the endless beer and wine options. Studio B also brews their own beer. Which is perfect to pair with their homemade fried chicken.
But weekends are where it's at. Fridays feature a prime rib brunch that's a must-have.
On Saturdays and Sundays go for the seafood. They prepare mountains of crab legs in three different ways.
5. Le Village
It's like being in a small Provincial town in France. If you're super high you might even think you are. You'll dine among picturesque French townhomes and twinkling streetlamps.
Be sure to visit the different areas which offer signature dishes for each region in France. Fill up on steamed mussels, quiche, croissants, and the truffle mac and cheese.
What's for dessert? Homemade macarons, crepes, and creme brulee.
Le Village is also one of the only buffets in Vegas that accepts online reservations. Score a seat on OpenTable to skip the wait.
Still Hungry? Here's a Few More of the Best Buffets in Las Vegas
These delicious buffets deserve a notable mention. Vegas sees an average of 40 million tourists per year. So, it's good to have other dining options to compete with the crowds.
Garden Court Buffet
Rampart Buffet
Carnival World Buffet
Sterling Brunch (of BLT Steak Restaurant)
Feast Buffet
Cravings Buffet
After you're stuffed from the buffet, here's a list of other great things to do when stoned in Vegas.
Making the Most of Your Trip to Vegas
You can't visit the best buffets in Las Vegas without some quality bud at your disposal. Here are the best strains to buy when in Vegas.
Another great thing about Vegas? You can even get your bud delivered right to your doorstep. This works great when staying at a friend's house or Airbnb.
This means no waiting in line at busy Vegas dispensaries. You'll be doing enough of that when snagging a table at the top buffets.